6YL-100 Oil Expeller,Soybean oil press machine,sunflower oil press machine,screw oil press machine
Production introduction
for oil expeller
Model 6YL series screw oil press machine boasts strong pressing structure and automatic heating system for highest oil output. Different from traditional small oil screw press, 6YL adds an automatic heater to increase the oil output rate by hot extrusion. This automatic oil press machine is ideal for vegetable oil making, from small oil pressing workshops to large-scale oil extrusion factory.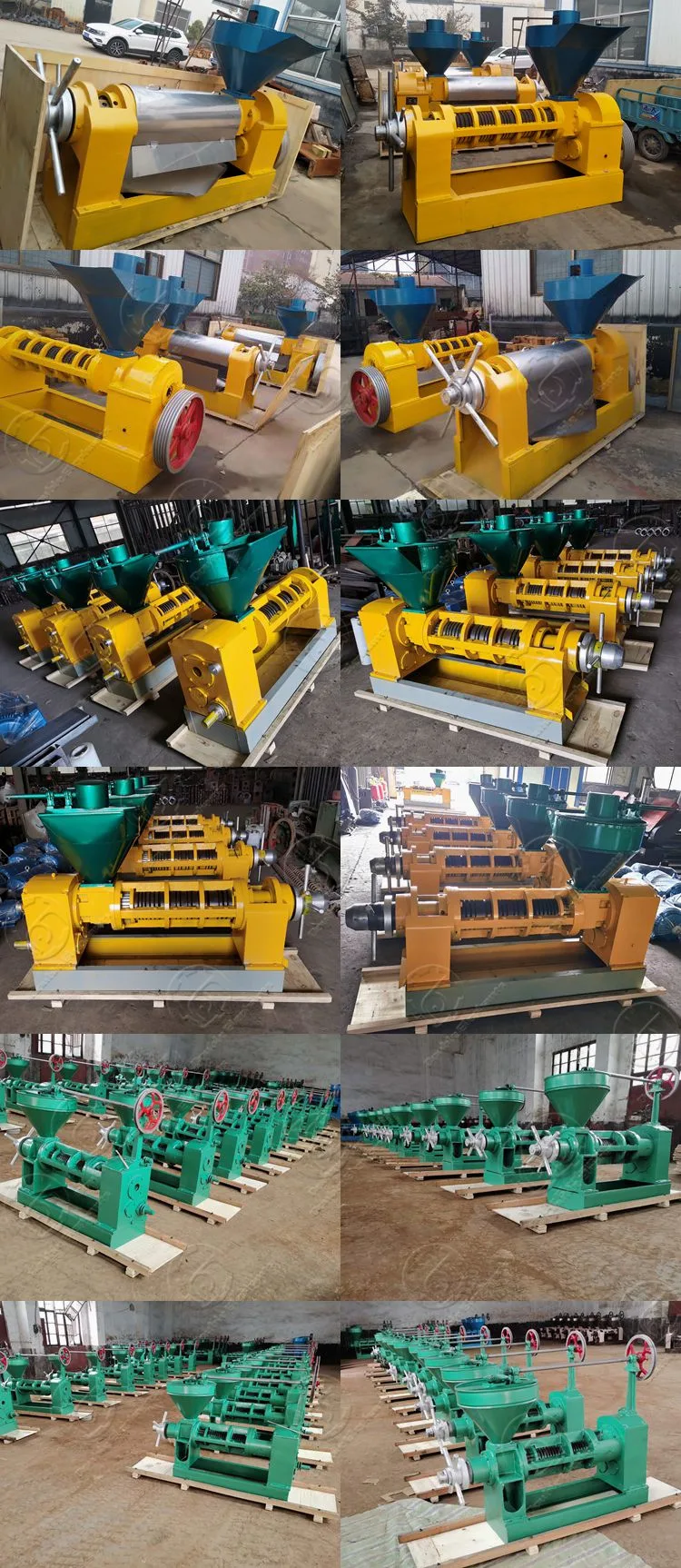 Working principle
for oil expeller
When the oil press is running, the processed material embryo enters the squeezing chamber from the hopper. The helix of the squeezed screw is pushed in and squeezed. The material embryo is carried out in the pressing chamber of the oil press. Under the condition of high pressure, there is a great friction resistance between the material embryo and the squeezing and squeezing chamber. The heat caused by the heat caused the thermal denaturation of the protein in the embryo, destroyed the colloid, increased the plasticity, and also reduced the viscosity of the oil and thus precipitated oil easily. The oil production rate of the oil press is improved.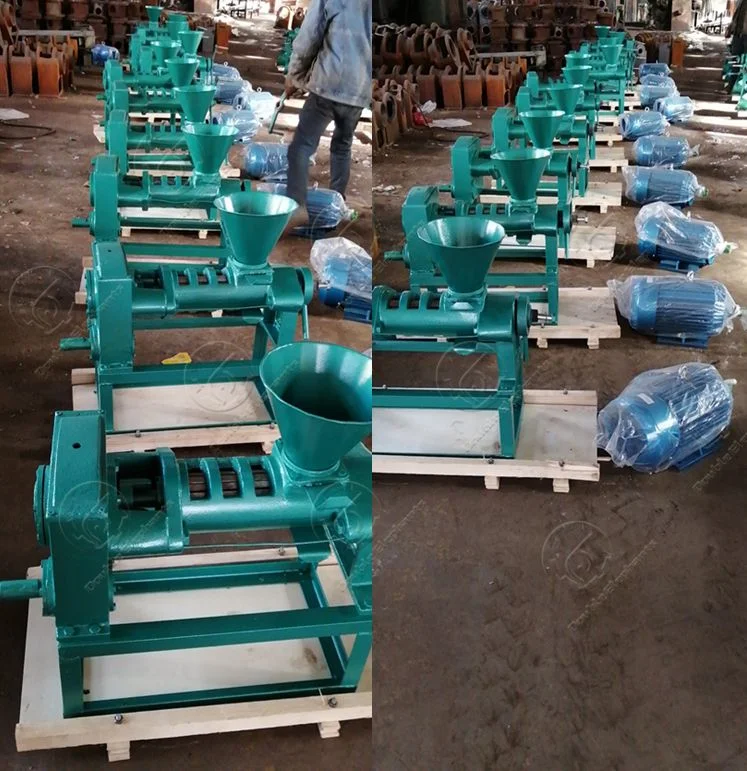 Why Choose
for oil expeller
1. Wide application: Ideal machine for pressing various oil seeds, such as peanut, soybean, sesame, flax seed, etc;
2. High oil yield: The oil output is 35% - 50% higher than common oil press.
3. Low residual: The oil residual in cake is only about 5%.
4. Little land occupancy: Only 10-20 square meter is enough.



Application
for oil expeller
The peanut oil press machine can be used to extract vegetable oil by continuously pressing
Peanuts, rapeseeds, soybeans, castor oil plant, sesame seeds, benne seeds, palm seeds, sunflower seeds, cotton seeds, tea seeds, tung seeds and etc.


Main usage for
for oil expeller
Our engineers study and develop this new screw edible oil extraction machine according to the suggestion and experience of the more users.
After two years testing and using, which show that It is the biggest once screw edible oil extraction machine, with the higher capacity and lower consumption, the higher rate of output oil and lower resided oil in the cake.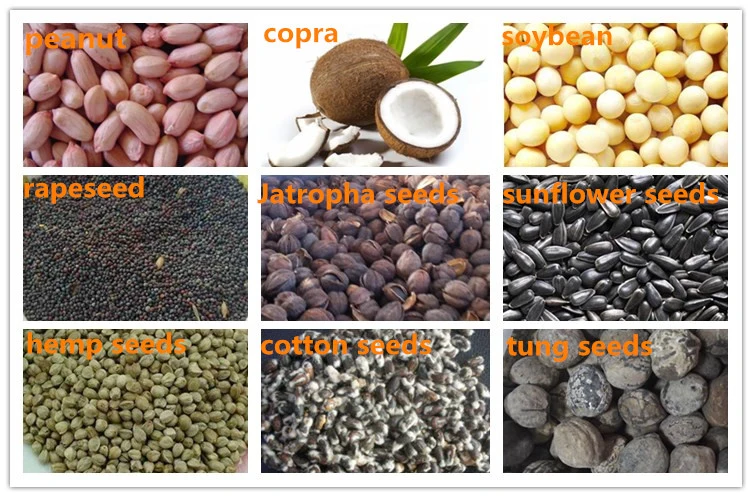 Main Specification for oil expeller
| | | | | |
| --- | --- | --- | --- | --- |
| Model | Capacity(T/D 24H) | Power(KW) | Outside Size(MM) | Weight(KG) |
| 6YL-68 | 1-1.5 | 5.5 | 900*530*760 | 160kg |
| 6YL-80 | 2-3 | 5.5 | 1810*560*735 | 370kg |
| 6YL-100 | 3-5 | 7.5 | 1910*610*765 | 480kg |
| 6YL-120 | 5T-6T/D | 11 | 2060*610*760 | 650kg |
| 6YL-130 | 8-10T/D | 18.5kw | 2100*700* 770 | 850kg |
| HPYL-180 | 15T-18T/D | 30kw | 2280*700* 770 | 1300kg |
| HPYL-200 | 25T-30T/D | 37kw+2.2kw | 2700*1000* 2700 | 2900kg |
Spare Parts
for oil expeller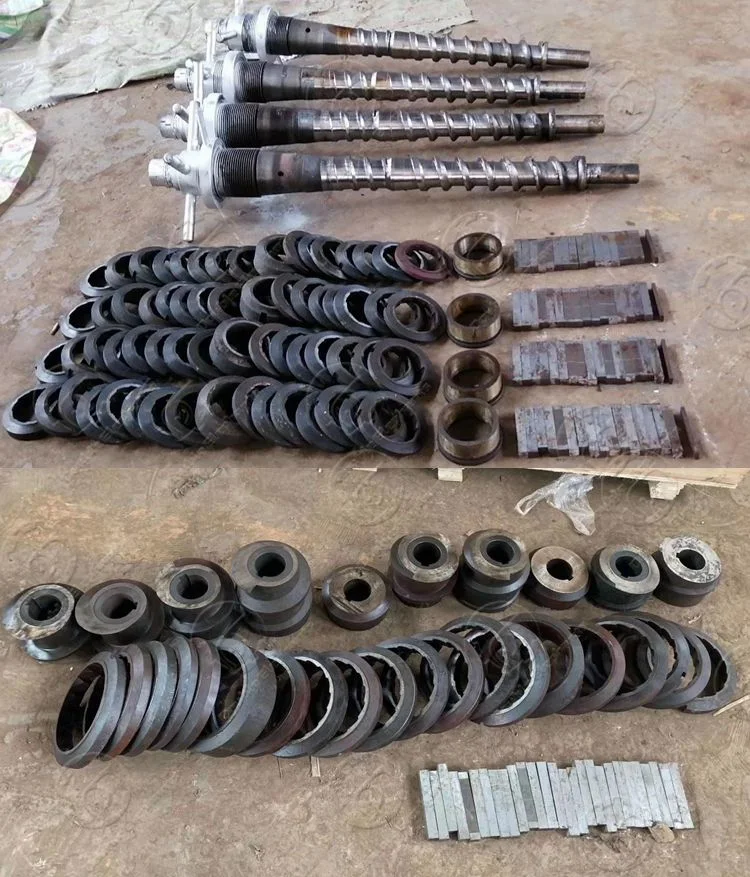 Working Picture in Abroad: