Stainless steel high quality crude oil refinery machine, edible oil refining equipment
Palm Oil Refinery Flow Chart:



Basing on the traditional oil refining technology, our company has developed the latest combined packing layer plate deodorization soft tower and the physical and chemical mixed refining technology for crude oil of any quality. Moreover, a series of advanced technology and equipment are used, such as super wet deguming, bleaching earth automatic metering, negative pressure decoloring, high vacuum steam jet deodorization, deacidification, winterization dewaxing etc. With advanced technology, superior equipment, full-automatic control and excellent economic and technical parameters, our equipment can meet customers' different refining requirements at home and abroad.




Degumming and Deacidification Section:

Palm oil degumming and deacidification section uses washing method to separate soap residual from mixing oil, providing preparation for next step palm oil refinery process.



Decolorizing Section

:Palm oil decolorizing section is mainly used to remove oil pigment, residual soap and metal ions during palm oil milling process.



Deodorization Section

:Palm oil deodorization section composes of part of crude palm mill processing equipment. It plays important part in improving oil quality after crude palm oil process.

Featured advantages of palm oil refining process:
Advanced crude palm oil refining equipment configuration and precise equipment manufacturing
Automatic control system
Excellent technical and economical indicators
Meeting customers' different palm oil refining requirements at home and abroad
Palm oil refinery covers entire processing line of degumming and deacidification, blenching, deodorization and fractionation.
Main features:
1, Our company adopts hydraulic segmented discharge in palm fruit unloading, cleaning, storage platform;
2, Palm fruit oil press machine adopts double helix hydraulic continuous discharging, greatly improving the production efficiency;
3, The use of diesel generator and steam turbine generator is more environmental protection and energy saving, electricity power for production and life;
4, Our water treatment system, through sedimentation, filtration, dosing process, ensure the quality of the water, also ensure the quality of palm oil;
5, Adopting the remote substation technology, more energy efficient, improve the production efficiency.
Specifications: 10T/H,30T/H,45T/H,60T/H,80T/H,100T/H(TON/HOUR);
Craft flow:
1.paLm fruit/bunch → sterilization → threshing → digesting → clarification → purification →dring → CPO
→ refining → decolorizing → deodorizing →RBD palm oil → crystallization → fractionation → RBD olein & RBD stearin
2.palm kernel →depericarper → crushing → pressing → CPKO → refining → RBDPK oil , RBDPK olein & RBDPK stearin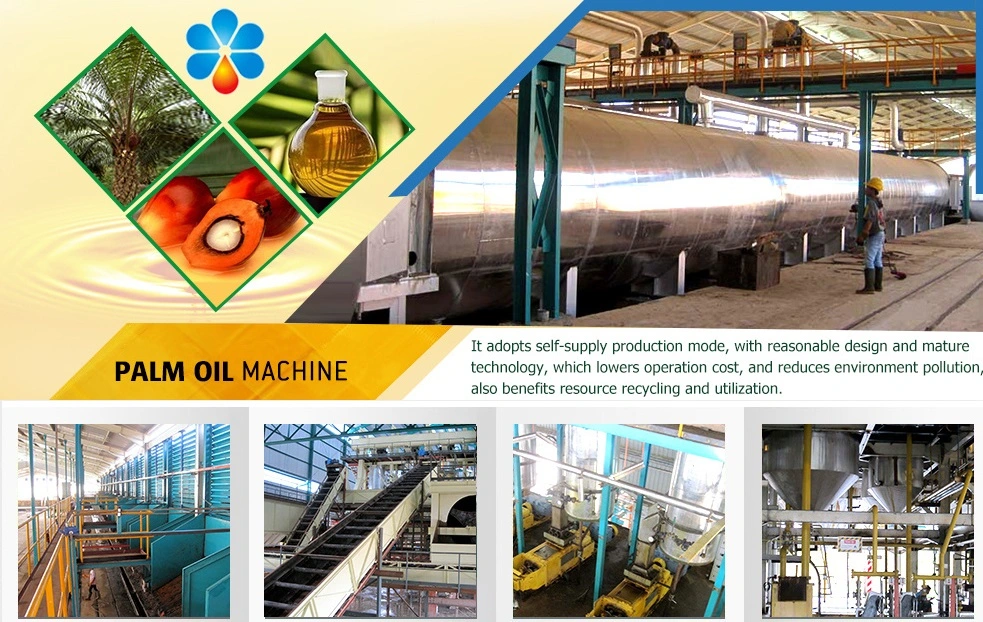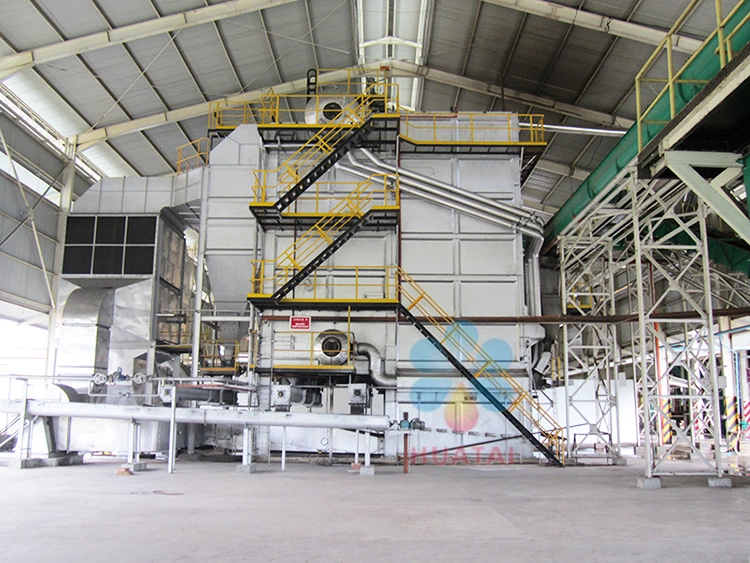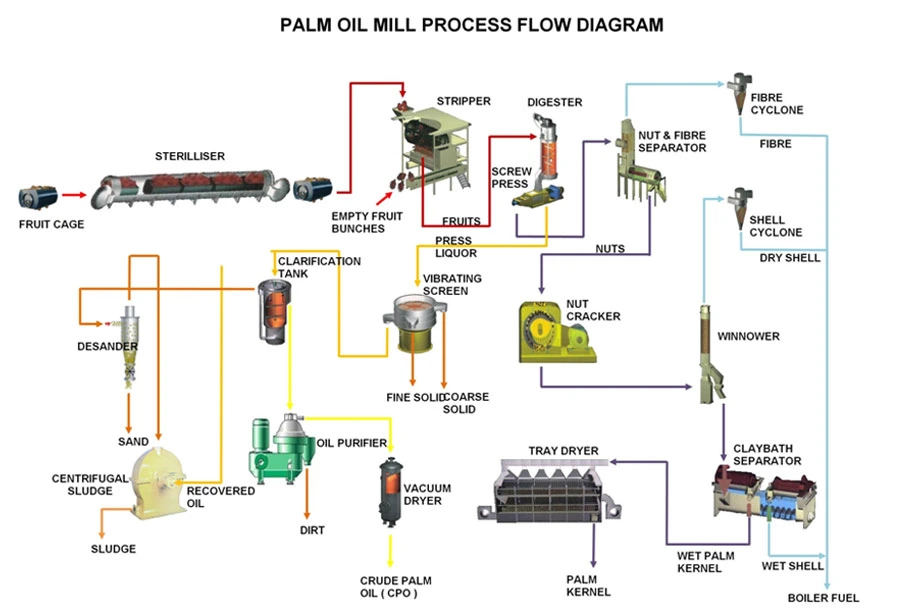 Henan Huatai Cereals and Oils Machinery
Co.,Ltd.
is a company specialized in grain and oil machinery plant manufacture.
we have over 60 years experience in this line. now we have 50 engineers and 30 person's R&D team, we also cooperate with university and attract professors as our counselor. All these above is the guaranty of our machine's quality. We have 30 experienced installation engineers, they will be appointed to your country to installation and training your workers to operate the machine. Our sales team will do our best to give you suggestions and communicate with engineers to supply you the high quality machine , best service and after sales service .
Our main product :
(1) Cooking oil production line. The feedstock can be palm fruit, palm kernel, rice bran, corn germ /maize germ, sunflower seed, rapeseed, soybean seed, cotton seed, sesame and other oilseeds
(2) Grain mill production line. We can supply you different capacity from 5-1000tons wheat flour mill machine , corn mill machine and other flour mill machine, it can be whole production line or just one single machine .
(3) Biodiesel machine. Oilseeds make biodiesel machine, used cooking oil /used vegetable oil make biodiesel machine, waste plastic/tyres pyrolysis to diesel machine .
Our products sells well in global market,
and are exported
to Russia,Malaysia,Kazakhstan,Thailand, Indonesia,Egypt, Philippines Russia,Kazakhstan,Uzbekistan,Tajikistan, Bolivia, Peru, Indonesia, Bangladesh, Thailand, the
Philippines, Myanmar, Egypt, Sudan, Nigeria, Rwanda,Tanzania
and other countries & regions,and now we have developed into a major oil machinery manufacturing base in China.