Batch oil refining machine
Batch oil refining machine is used refine crude vegetable oil or animal fat into edible RBD oil through degumming, neutralization, drying & bleaching and vacuum deodorization,
reach national edible oil standard,
mainly including oil refining tank,
bleaching tank and deodorization tank,vacuum system,heat supply system.
Batch Refining
Process Description
1
.
Degumming,alkali refining and water washing section
Adopt batch type refining technology, add phosphoric acid to make nonhydratable phospholipids transform into hydratable phospholipids, at the same time,
complex plenty of iron ions dissolving in oil in the high FFA production process,add caustic soda lye to make it neutralize free fatty acid to generate soap-stock and absorb impurities in oil,add hot water for water washing,discharge and recycle soap-stock,then temporarily store soap-stock in soap-stock tank.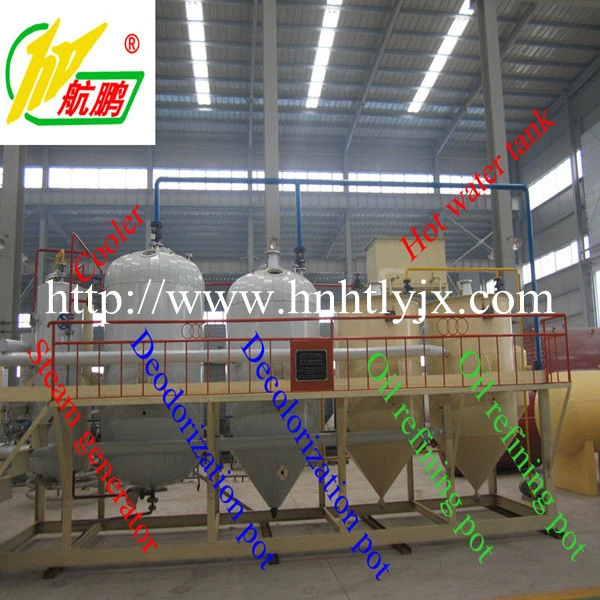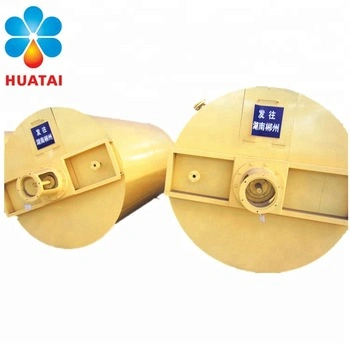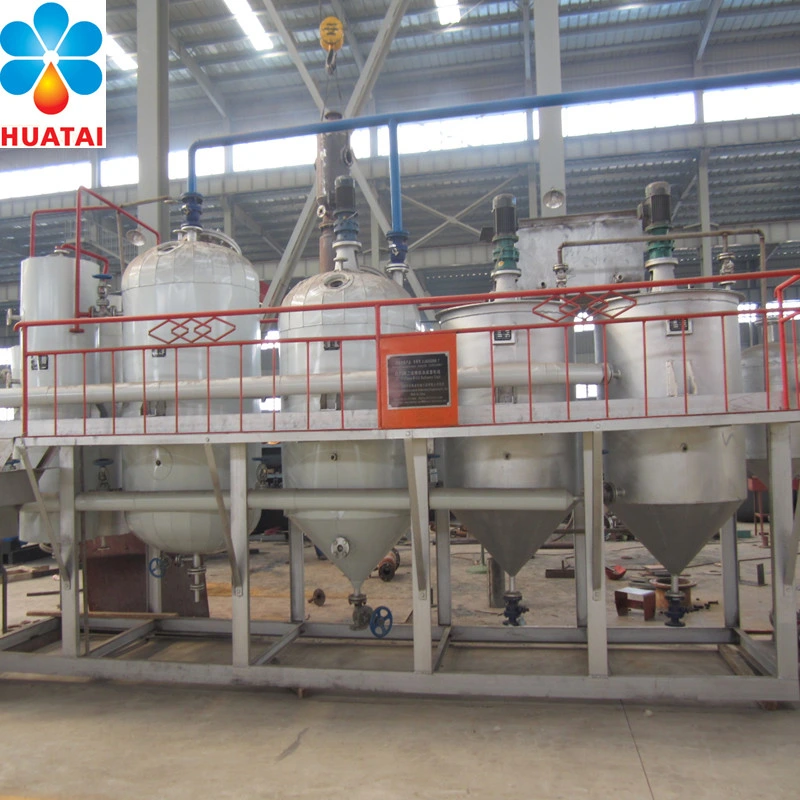 Stainless steel

2.
Vacuum dehydration and adsorption bleaching section
Combine vacuum dehydration and adsorption bleaching into one decolorization tank, heating medium is steam or heat conduction oil,under vacuum condition, finish dehydration and bleaching, decrease the temperature, and pump it into vibration filter to separate waste bleaching clay from clear oil.
3
.
Vacuum deodorization section
Adopt stainless steel equipment, use heat conduction oil as heating medium, increase the temperature to 240-260C so that under required high temperature and vacuum condition, remove free fatty acid and off-flavor.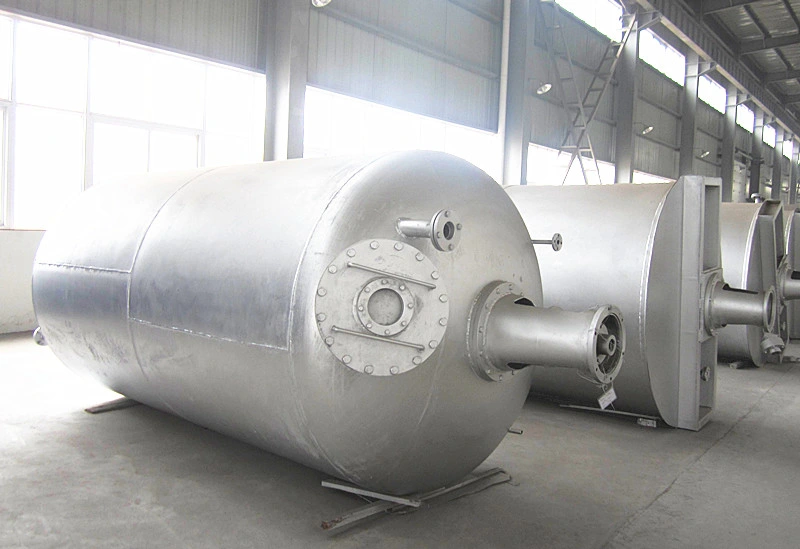 Technical Highlight
1
.
Higher mechanization,automation,control,reduce labor cost
2
.
After bleaching, use vibration filter to discharge waste bleaching clay automatically.
3
.
Under high temperature and vacuum condition,remove off-flavor,keep inherent
sunflower
oil flavor.
Oil refining machine
configuration
1.Material: Deodorization part adopts SS304, other most machines are carbon steel, for high-value oil or according to customer
'
s requirement, can also adopt stainless steel.
2.All Huatai produced machines are according to national standard, pressure vessel are according to national standard G150 and G151 of pressure vessel and have passed through inspection of
Quality
and
Technology
Supervision
Bureau
.
3.All outsourced parts such as motor, reducer, pump,valve, meters, electrical elements adopt China top brand, can also use famous import brand according to customer
'
s requirement
4.The warranty period of our equipment is one year, if there is any problem during production, we can solve it at once. Engineer will instruct installation, commissioning and training, guarantee workers can master operation skills.

Company Profile
Henan Huatai
Cereals and Oils Machinery Co., Ltd. ,outstanding membership enterprise of CCOA,also
new three board listed
company.We are a large scale oil machinery manufacturer integrating research, development, design, manufacture and installation.Our oil machines sell well in more than 30 provinces, cities and districts, and exported to Estonia, Russia,
Ukraine
Kazakhstan,Uzbekistan,Tajikistan,
Indonesia, Thailand,
Bangladesh, Myanmar,
Cambodia,
the
Philippines,
Egypt,
Ethiopia,Kenya,
Tanzania,
Rwanda,
Congo, Cameroon,
Nigeria, Bolivia,Peru and other countries, and now we have developed into a major
leading
oil machinery manufacturing base in China.