Specification of Plate and Frame filter press
Plate and frame (type) filter press is a device for solid-liquid separation with plate and frame as filter room where the liquid will be pumped into by the feeding pump.And the solid-liquid separation will be achieved by filter media.
Charater of Plate and Frame filter press
(1) It is available in manual, semi-automatic, and fully automatic.
(2) Electric controlling cabinet is combined with hydraulic station
(3) High dewatering efficiency and high solid containing rate of mud cake
(4) Raw reinforced polypropylene filter plate
(5) Low noise and less chemicals
(6)Automatic hydraulic compressing, automatic maintaining pressure
Application
It is suitable for concentrate filtration and dry discharge of tailings, the particle size can be up to 500 meshes.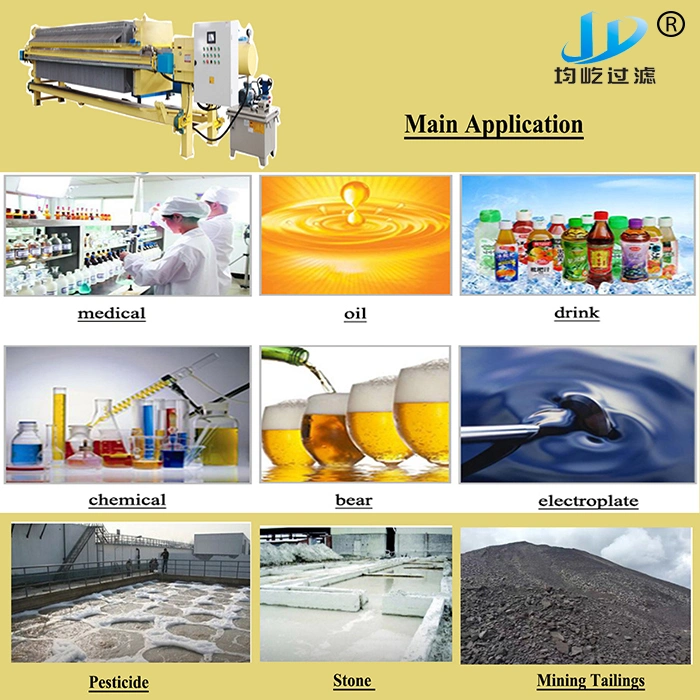 Different kinds of the cake after it is processed by the filter press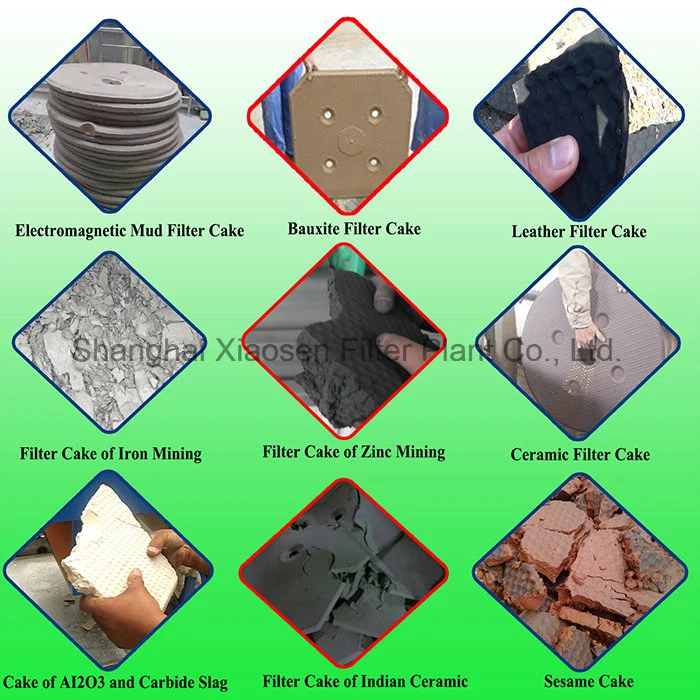 Parts with fine processing decides the quality of filter press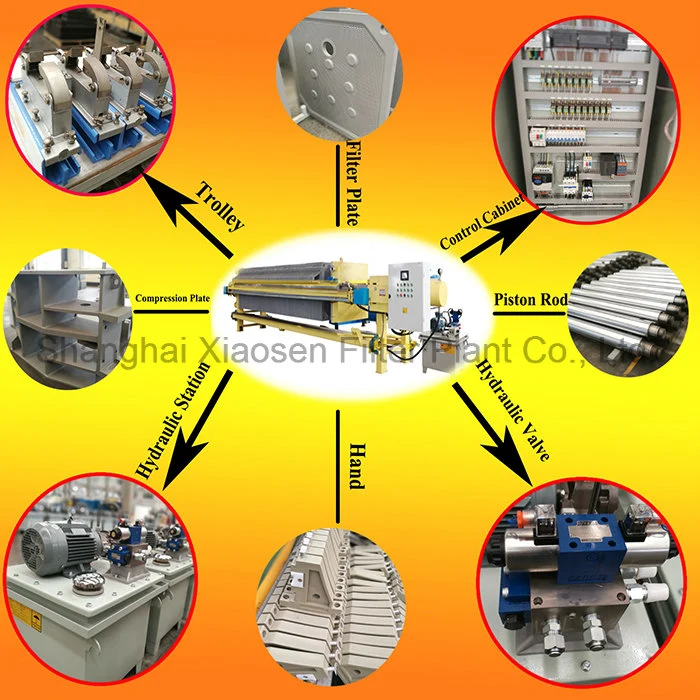 Shipment and Working Site of Filter Press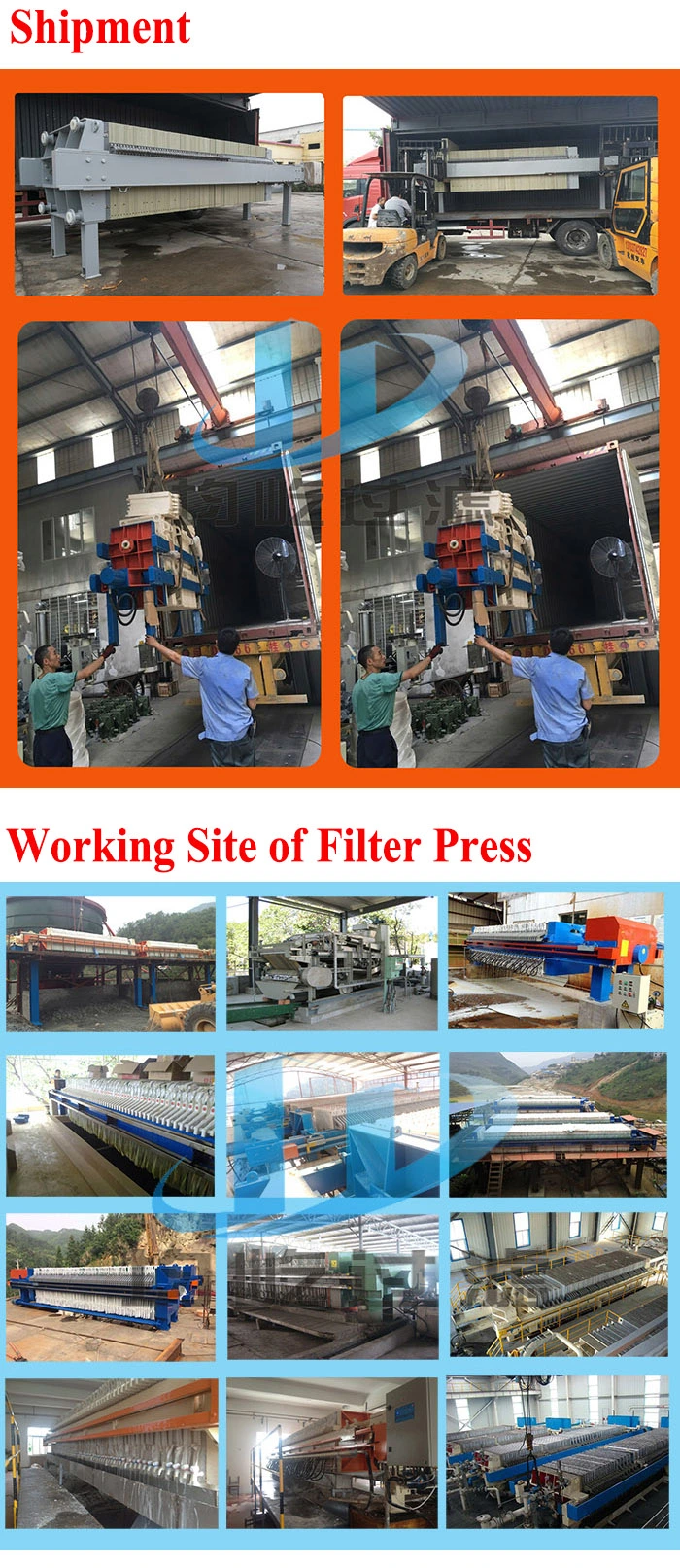 Schematic Diagram of Filter Press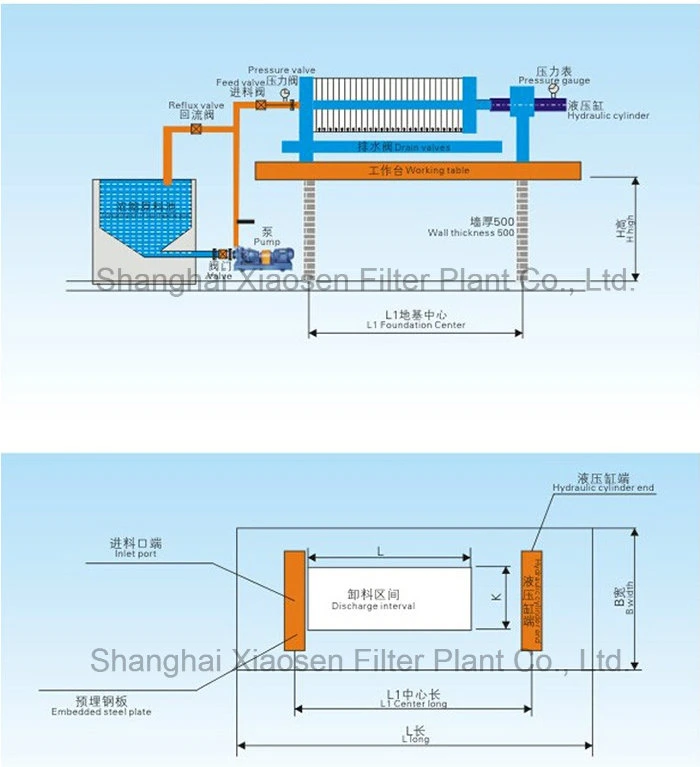 Contact us